The Slow movement is to show us how you can lead a full life, without hurry, making each person control their existence and take ownership of it.
The Slow movement has its beginning in the Plaza España in Rome (Italy) in 1986 and is the result of a certain attitude by the journalist Carlo Petrini when he met the opening of a Mc Donalds restaurant in this historic enclave of the Italian capital. He considered that the limits of the acceptable were being exceeded and predicted the dangers that loomed over the eating habits of Europeans, determined to imitate the dictates of the other side of the Atlantic. The response was swift, the seed of the Slow Food movement being founded.
It is currently a movement that is booming both in food, travel and is now being implemented in the meetings.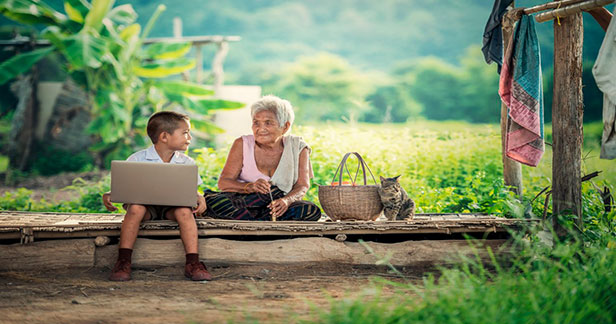 Slow Meeting: a new concept
When we talk about Slow Meeting, what we are looking for is productivity and efficiency through connecting between colleagues, seeking to change the way in which meetings are currently structured. It is clear that millennials and the Z generation are the entrepreneurs of the future and that they were born with technology in their hands. This movement is intended to interact with people again, leaving aside technology and focusing on how meetings were genuinely.
Mindfulness is sought, for people to speak, express themselves, mix and share. They look for the structure to provide maximum experience and, therefore, usually, they are carried out in spaces very different from those we are used to visualize when they call us "Work Meeting". They tend to be different outdoor spaces, not in a big city, so that creative ideas are born by having a calm mind.
Venues Slow Meeting
Increasingly we discover Venues that work with the Slow movement. These are spaces that prioritize networking, calm, an environment favorable to human relationships. In this sense, this concept not only affects the location of the meeting or event but also the disposition of the attendees. When e seeks to foster dialogue, we cannot think of traditional formats such as school or theater. The idea is to bring people closer, to facilitate contact with much more modular furniture, less sober and flexible in terms of assemblies.
Some of the spaces that bet on the Slow Meeting philosophy are in Rural Meeting for example. Platform where they offer different spaces in Spain where to make a slow meeting and also enjoy a getaway in the middle of nature.
We leave you the link so you can read a post that they published about 5 reasons for making meetings outside the city, it is very interesting.
https://blog.ruralmeeting.com/reuniones-fuera-de-la-ciudad/
Ready for a Slow Meeting? Contact us.