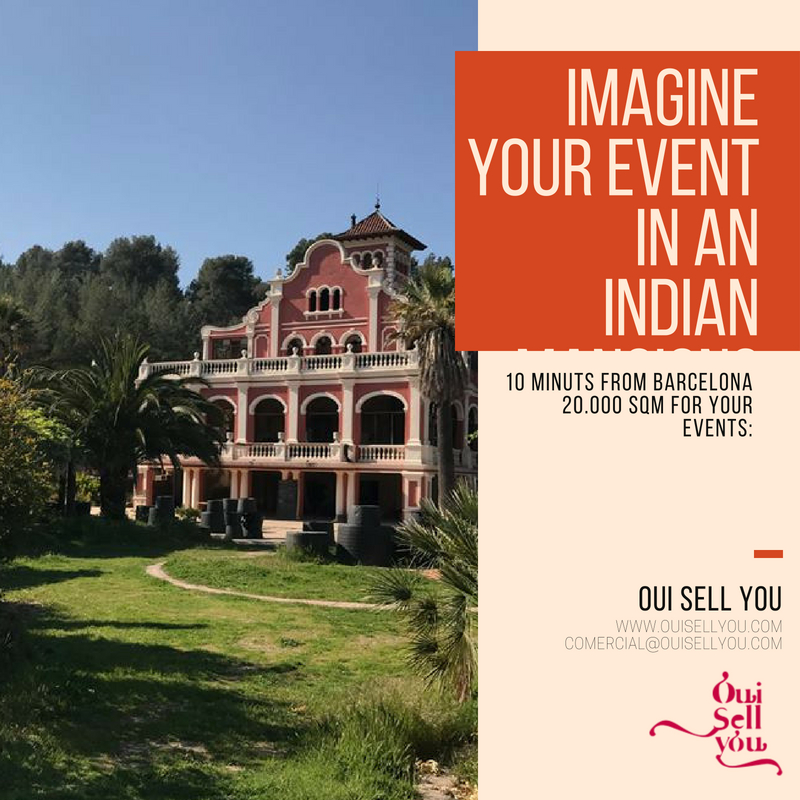 This 1935 Indian-style mansion, located just 12 minutes from Barcelona and built on the foot of the ancient Via Augusta Romana, is surrounded by nature and is ideal for large-scale events.
 With 20,000 sqm of Mediterranean garden with palm trees and forest, presenting an idyllic setting for outdoor events whether private or corporate.
The decadent style of the interior with its empty rooms, offers the opportunity to perform unique events through the creation of personal environments that provide a remarkable emotional component.
Come and discover it and start to organize the event that will amaze all the attendees!
Here You're some ideas for your event: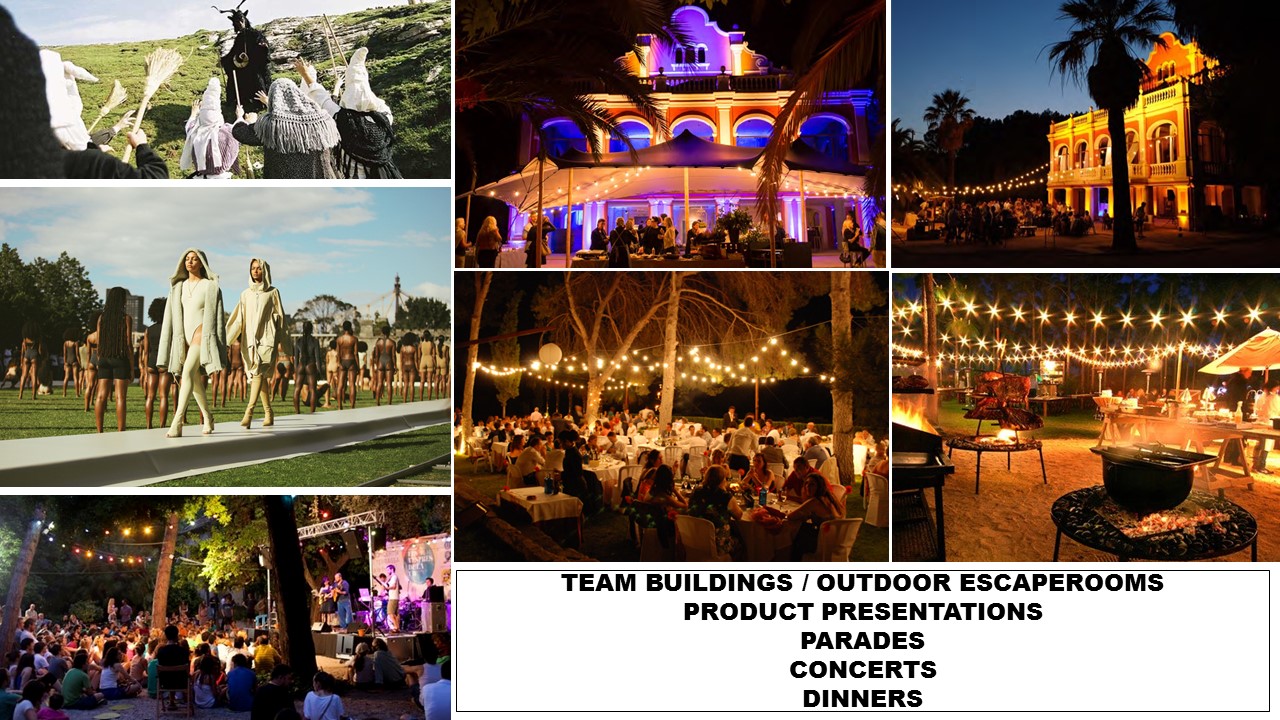 If you want to arrange a prospection visit to know all the possibilities, contact us and start dreaming, because everything is possible here!
Visits and information: Irene de la Rosa: 608 064 916 // comercial@ouisellyou.com