On May 10, the team of Vilar Rural de Sant Hilari Sacalm and Ouisellyou, made a fam trip called "Adventure in the natural park of Montseny".
This Vilar Rural Sant Hilari Sacalm is a 4 star rural hotel for the corporate market during the week and families on weekends and holiday periods.  Located in the heart of Les Guilleries, next to the Montseny Natural Park, a place that had the spring of that day: poppies, ginesta, green shoots…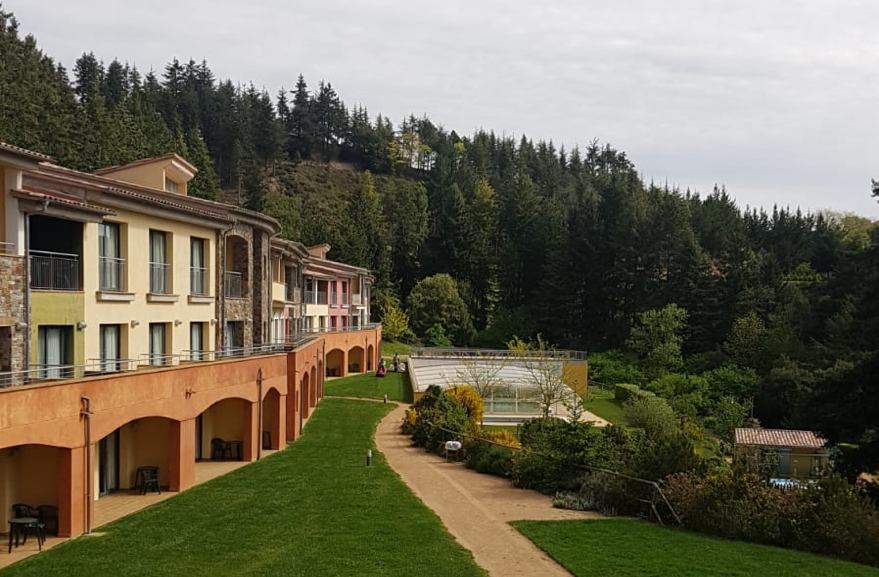 The adventure begins in the Parc Natural del Montseny
Our adventure began when we left by coach from Barcelona in good company and wanting to have fun. When we arrived at the Vilar Rural Sant Hilari Sacalm, the hotel team welcomed us with an elaborate coffee break: salmon, ham, cheese bread, bagels, mini croissants and mango smoothies prepared by the hotel's own chef.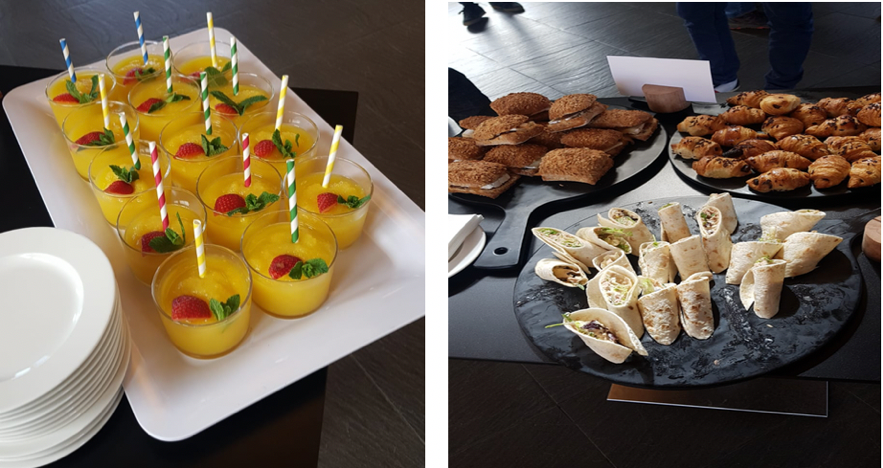 After getting strength, we started with the tour! We visited this kind of small town, totally customizable and adaptable for events: fully equipped meeting rooms, spacious rooms, and we knew the wide range of activities that can be done in the Vilar area itself. Undoubtedly a safe bet to go with the team to enjoy a natural environment. We also visited the orchard and a farm with a very special guest named Bacon, the Vietnamese pork from Vilar, which we fell in love with from the start.
The tour ended at the Sant Hilari Aventura park, on the same property. A vertical forest, where we enjoy a circuit of triangles, articulated bridges and nepalese trees. It was a different and unforgettable experience! Some of us also showed the good marksmanship we had in archery. Something that seems simple but is not really that easy…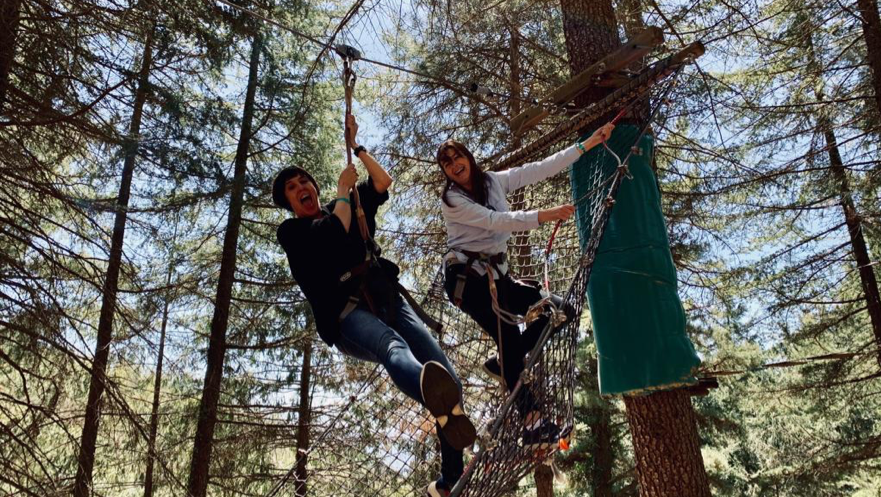 On the way back to the hotel, he was waiting for us in the large green area in front of his restaurant, a cooking talent contest supervised by the hotel's chef. We divided into two teams: one developed a fideuá and the other a rice soup. Fun moments preparing the ingredients and savoring the appetizer that we had served with a very rural presentation. The chef was in charge of offering his evaluations on the three categories that passed the exam: presentation of the dish, flavor and teamwork.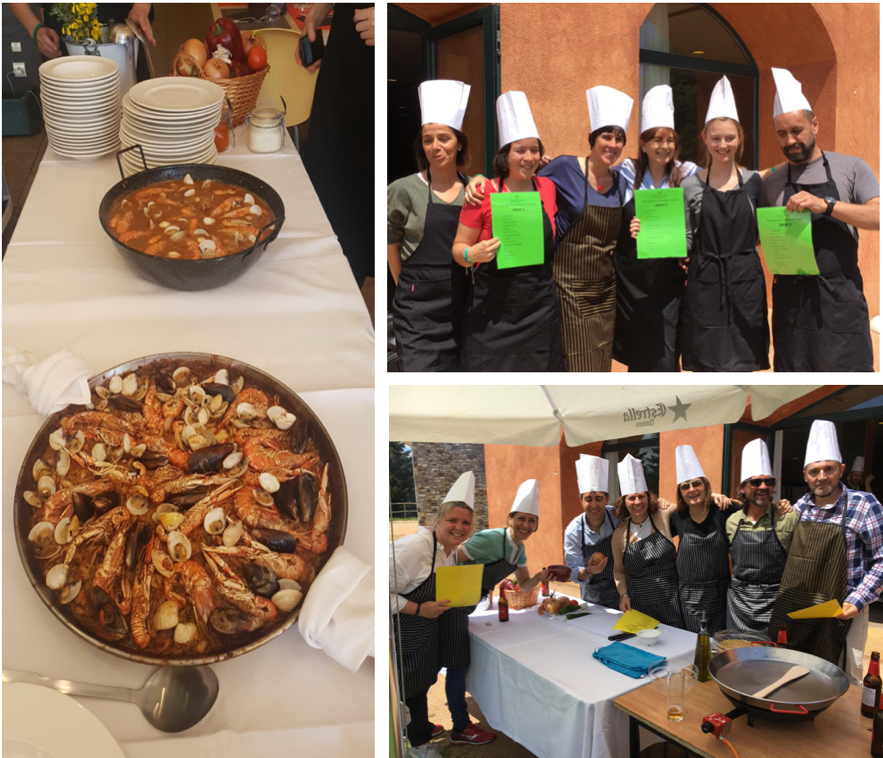 The two teams could taste both dishes, as well as a selection of products that the hotel had prepared especially for us, how they always do that there is a business event in their facilities. And how goodbye an interesting gin tonics workshop. We discover where the gin comes from, the origin of the tonic, the country that consumes the most gin and tonics or how to macerate the gin with tea and cherries or with a simple bay leaf. Full sensations on the palate to finish a Friday afternoon.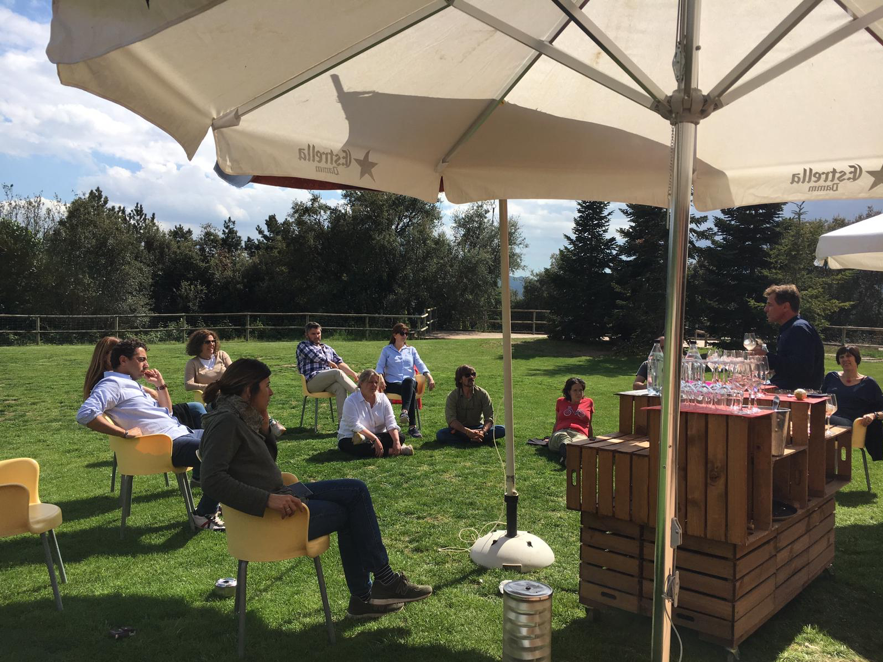 What a gift to have enjoyed this environment, staff, activities and of course excellent company!